Happy Holidays all you Helmar Hoppers.  Thank you so much for joining us and bringing in the holidays with us.  I am the President of Helmar USA, Inc. and I am honored you stopped by my blog to see my creations today. I wanted to bring you some fast, easy and very inexpensive ornaments today that are fun to make. 
I purchased these decoupage ornaments from Michael's for less than $1.00/each. 
Helmar Adhesives:
Suggested materials to Embellish your ornaments:
Decoart Acrylic Paint
Patterned Paper (I was inspired by Cosmo Cricket Mitten Weather Paper)
Buttons
Ribbon
Glitter (I used the Martha Stewart ones as I picked up the whole set at 40% off)
Stickers (Cosmo Cricket Mitten Weather)
Die Cuts (Elle's Studio's)
Distressing Inks
Other Supplies to have on hand:
Masking Tape
Helmar Glue Spreader
Sanding Block to distress edges
Step by Step Instructions & Photographs:
Paint designated sides and face(s) of ornament. 
Adhere Patterned paper to unpainted side(s) by spreading Helmar Acid Free glue with a Glue spreader to get a nice even layer.  Make sure to get those edges.
Distress edges of ornament and ink as desired
Apply masking tape and apply Helmar Gemstone Glue in a nice even layer
Sprinkle Glitter and tap off extra glitter
Gently remove masking tape to reveal a perfect edge
Embellish ornaments with buttons, die cuts, stickers, ribbon, etc.
 
Thank you so much for stopping by.  Make sure to leave comment on each Blog as you go along to be elegible to win some great prizes AND make sure to check
Helmar out on Facebook and become a FAN!  We have lots of giveaways.  We are also happy to partners with some amazing companies for our Holiday Hop!  The first one is Nikki Sivils, Scrapbooker LLC.  I happen to know Miss Nikki and have to say she is one of the nicest and sweetest people you will meet AND is so creative on top of that!  We love our partnership with Nikki and she has donated some prizes so stay tuned. 
Have a great Hop with our Designers, Preferred Partners and our amazing Guest Designers.  This is only the beginning of the fun.  And please have the Merriest Christmas of All.  Christmas is my favorite time of year and these ornaments are perfect for our tree………..

 
Click below to heat to Nikki Sivils, Scrappbooker LLC's Blog……………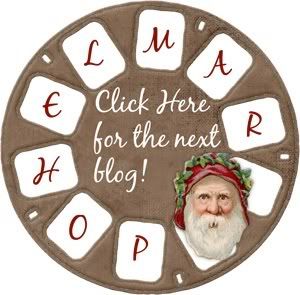 HAPPY HELMAR HOLIDAYS!
Tracy Weinzapfel
President, Helmar USA, Inc.
May the spirit of Christmas bring you peace, The gladness of Christmas give you hope, The warmth of Christmas grant you love. ~Author Unknown